Another Dream Comes True!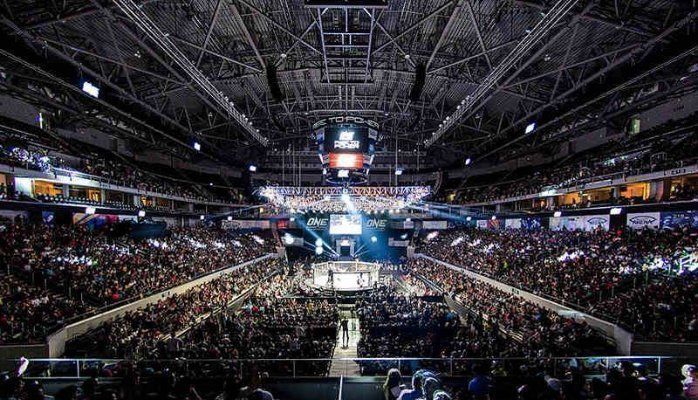 I am thrilled to announce the addition of ONE Super Series, a global super league that will feature the world's greatest strikers from Muay Thai, Kickboxing, Tae Kwon Do, Karate, Kung Fu, Sanda, Lethwei, Silat, and more. ONE Championship is a celebration of Asia's greatest cultural treasure, and its deep-rooted Asian values of integrity, humility, honor, respect, courage, discipline, and compassion.
ONE: Heroes of Honor in Manila on April 20 will be our first hybrid show in a ring with fights from various styles of martial arts. Legendary multiple-time World Champion Giorgio Petroysan (85-2) will face Lion Fight World Champion Jo Nattawut (60-11) under international kickboxing rules. Also on the card, multiple-time Muay Thai World Champion Nong-O Gaiyanghadao (255-54) will compete against multiple-time Muay Thai World Champion Fabio Pinca (99-23) under Muay Thai rules with MMA gloves. Filipino Superstar Eduard Folayang will also be featured on the card as he takes the 1st step back towards another world title run.
In upcoming events, ONE Super Series will also showcase multiple-time World Champions such as Yodsaenklai Fairtex, Panicos Yusuf, Yodcherry Sityodtong, Alain Ngalani, Sam-A Gaiyanghadao, Petchboonchu FA Group, Regian Ersel, Sergej Maslobojev, and many others. For the 1st time in history, the greatest strikers on the planet can display their skills to 1.7 billion potential viewers across 136 countries on ONE Championship's global platform.
Stay tuned for some big announcements!
Chatri Sityodtong is a self-made entrepreneur and lifelong martial artist from Thailand. His rags-to-riches life story has inspired millions around the world on BBC News, CNN, Financial Times, Bloomberg TV, CNBC, Channel NewsAsia, and other major media. He is the Founder, Chairman, and CEO of ONE Championship, Asia's largest global sports media property in history with a global broadcast to over 1.7 billion potential viewers across 136 countries around the world. Forbes most recently selected Sityodtong as one of Asia's next generation tycoons. He was also named "Asia's King of Martial Arts" by the Financial Times and the "3rd Most Powerful Person in Sports in Asia" by FOX Sports. He is an Entrepreneur-in-Residence at INSEAD, Europe's top business school. Sityodtong holds an MBA from Harvard Business School and a BA from Tufts University.