From Manila With Love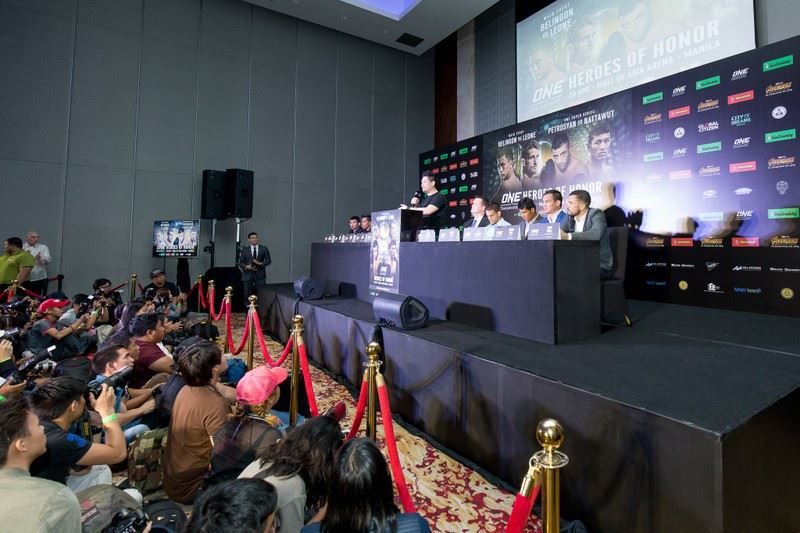 I just got back to my hotel room from the gym here in Manila, and I still have a big ass smile on my face. While working out, I overheard a few fans talking about the upcoming fights on Friday, and one of them said that ONE Championship is his favorite promotion in the world because of our exciting fights, our inspiring heroes, and our Asian values. Honestly, I could not have scripted it any better. The best part was that they did not recognize me, and I was able to run through an uninterrupted workout for once.
Yesterday, we held our press conference where over 400 reporters from around the world were in attendance. I can't tell you how excited I am for our event this coming Friday April 20, 2018. It is the launch of ONE Super Series, the largest global platform for the world's greatest strikers from all martial arts, including Muay Thai, Kickboxing, Lethwei, Silat, Karate, Kung Fu, Sanda, and more. It is also our first event in a ring (instead of a cage). As the Home of Martial Arts, ONE Championship is thrilled to showcase Muay Thai, Mixed Martial Arts, and Kickboxing in a single event with incredible World Champion vs World Champion bouts such as K1 Legend Giorgio Petrosyan vs Lion Fight Legend Jo Nattawut and Muay Thai Legend Nong-O Gaiyanghadao vs Muay Thai Legend Fabio Pinca this coming Friday.
Don't miss it. ONE: Heroes of Honor is going to be a truly epic moment in history.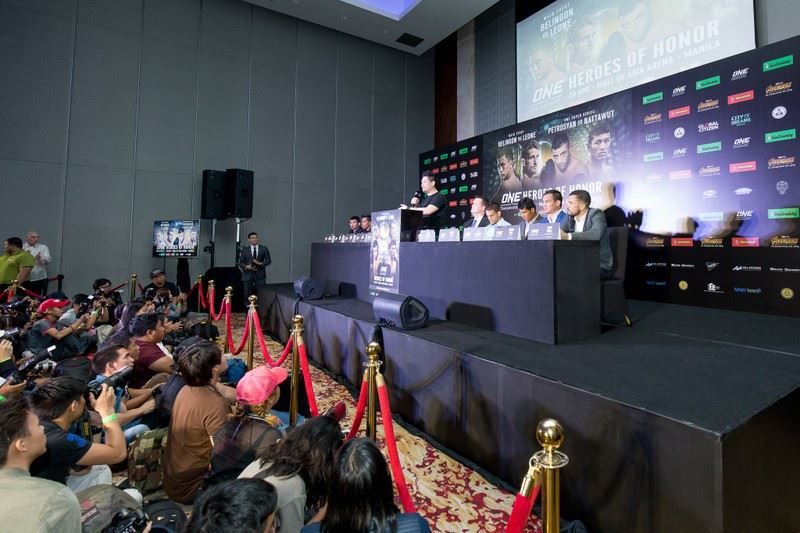 The biggest misconception about martial arts is that it is about fighting and violence. Yes, it teaches you how to kick ass and how to defend yourself in real life. But, self-defense is only the surface of what martial arts teaches. The true essence of martial arts is the journey of continuous self-improvement mentally, physically, emotionally, and spiritually. Through the practice of martial arts, we inherit confidence, mental strength, courage, tenacity, work ethic, humility, compassion, integrity, kindness, respect, honor, discipline, and much more. And friendships born in training are often more real than other relationships. All the bullshit societal stuff like job titles, social status, education, etc evaporates on the mats. In training, we are all equals. It is a beautiful and powerful thing to be able to share the tough journey of unleashing our potential together.
Above all though, martial arts empowers us with an unbreakable warrior spirit to conquer adversity in life. No one is perfect and no one is meant to be. We all fall down. We all make mistakes. We all fail. We are all simply on a journey to be the best version of ourselves possible. You see, I don't believe that we were put on this Earth just to live an easy, comfortable life. For me, life is not about buying fancy cars or acquiring luxury things or attaining social status. No, I believe that we were put on this Earth to unleash our potential so that we may give back to the world more than we receive. Martial arts has the incredible ability to change lives, to turn weakness into strength, to mold fear into courage, and to transform the ordinary into the extraordinary.
Martial arts is what I love. Martial arts is who I am. #gratitude
Chatri Sityodtong is a self-made entrepreneur and lifelong martial artist from Thailand. His rags-to-riches life story has inspired millions around the world on BBC News, CNN, Financial Times, Bloomberg TV, CNBC, Channel NewsAsia, and other major media. He is the Founder, Chairman, and CEO of ONE Championship, Asia's largest global sports media property in history with a global broadcast to over 1.7 billion potential viewers across 136 countries around the world. Forbes most recently selected Sityodtong as one of Asia's next generation tycoons. He was also named "Asia's King of Martial Arts" by the Financial Times and the "3rd Most Powerful Person in Sports in Asia" by FOX Sports. He is an Entrepreneur-in-Residence at INSEAD, Europe's top business school. Sityodtong holds an MBA from Harvard Business School and a BA from Tufts University.