ONE Just Got Even Bigger!
BREAKING NEWS: ONE just got even bigger! I am thrilled to announce that Globo is the new home of ONE in Brazil! Globo is the largest commercial television network in Latin America, with a reach of more than 200 million viewers across its free-to-air, digital, and pay TV channels. It is also the leading provider of premium combat sports content in Brazil with its pay-per-view channel, Combate. With this new exclusive multiyear partnership, ONE events will be shown live in prime time in Brazil. BOOM!!!
In 2022, ONE has announced broadcast deals with some of the biggest and most prestigious broadcasters in the world: Amazon (200 million subscribers) in North America, beIN SPORTS (55 million subscribers) in the Middle East, and now TV Globo (200 million viewers) in Latin America. The crazy thing is that we are just getting started. Of course, ONE is already broadcast live on free-to-air, digital, and pay TV platforms in 154 countries around the world. According to Nielsen, ONE now ranks among the world's top 5 largest sports media properties in terms of viewership and engagement.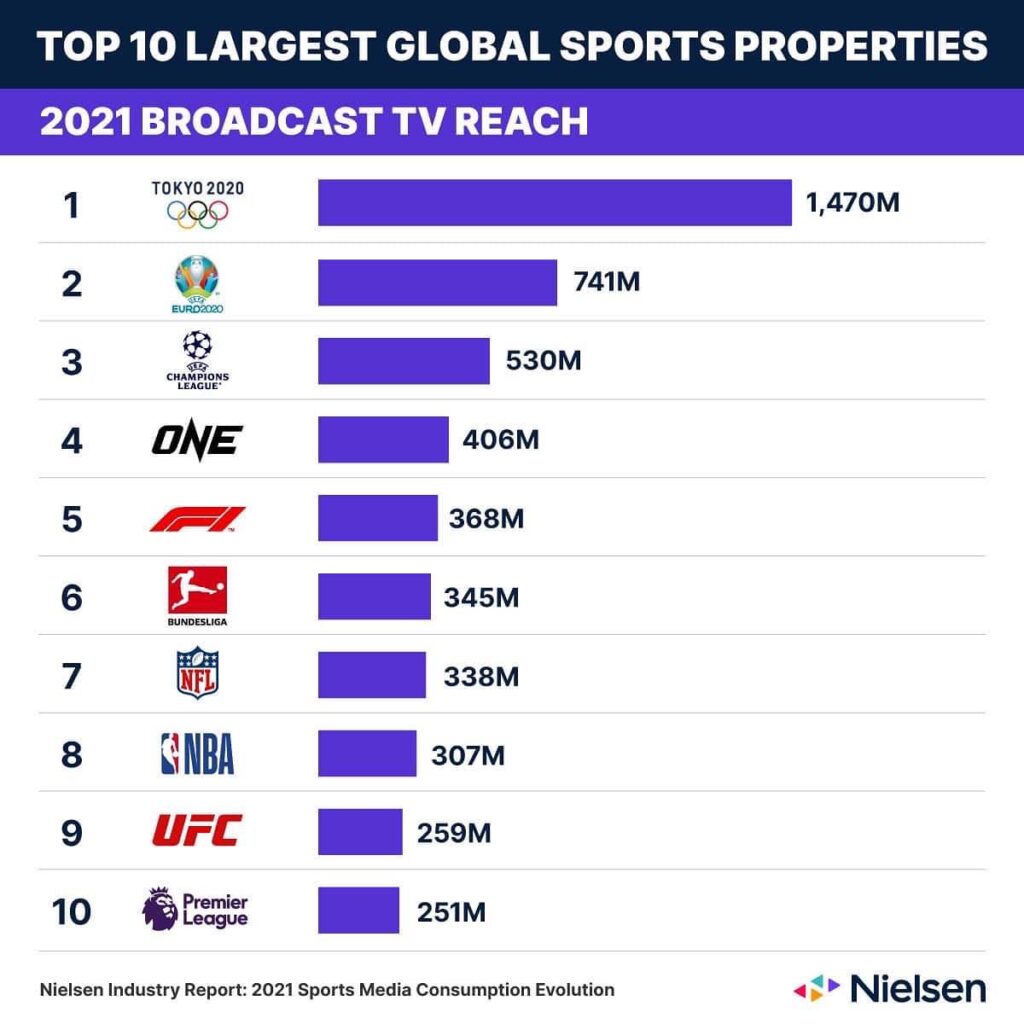 Thank you to everyone who is a part of ONE for your passion, excellence, and inspiration in pushing our dream forward together! Teamwork truly makes the dream work. It is only Day ONE of this magical adventure. Let's keep chasing our greatness together!
Stay tuned for more big news soon! LET'S GOOOOO!!! #WeAreONE