Conquer The Fear Of Public Speaking
I still remember the first time that I had to speak at a major conference in front of an audience of hundreds of CEOs, venture capitalists, and other high-powered leaders. I flopped. Badly. I was 28 years old in the 2nd year of my first startup as an entrepreneur. And I had rehearsed dozens of times and countless of hours for my speech at what was one of the most important conferences in Silicon Valley at the time. (By some stroke of pure luck, my startup had made it into the industry leading publication of that era, Red Herring, and its list of Top 20 Hottest Startups in Silicon Valley). I had memorized every single word of my 30 minute presentation, but I was still a nervous wreck. I had built up the moment in my mind so much that it was almost impossible for me to stay relaxed. When it was my turn to go on the stage, I blanked when the MC called my name. I walked onto the stage and the lights were far brighter than I had anticipated. I also looked out into the massive sea of people. With so many eyeballs on me, I panicked suddenly, and thought that I was likely one of the least accomplished people at the conference. I remember a terrible pit in my stomach, reminding me that I was undeserving to be in the room with Silicon Valley's movers and shakers. With that, I literally forgot my speech, and stammered my way through the presentation. It was a disaster, and I was embarrassed. I had one shot to make a big impression on some of the most important people in Silicon Valley at the time. Instead, I embarrassed myself. I let my team down. I let my investors down. I let myself down.
This failure fueled my desire to learn more about public speaking. The next week, I went to a bookstore and read as many books as I could on the subject matter. I also studied many of the world's greatest speakers such as Tony Robbins, Steve Jobs, and others. I talked to friends who had public speaking experience. I was determined never to put myself in that situation again. While I've never had any formal training in public speaking, I have had meaningful experience at it over the years. And I have been a voracious reader of public speaking books (even until this day). In the early days, I also decided to accept every opportunity to speak so that I could learn. For me, I learn best through actual experience.
Throughout my career, I have somehow been blessed with the precious opportunities to speak at some of the world's most important business conferences such as Forbes Global CEO Conference, Milken Institute Asia Summit, Global Entrepreneurship Summit (GES), YPO Edge, Asian Leadership Conference, CNBC Asia Business Leaders Awards, Bloomberg ASEAN Business Summit, Forbes Next Tycoons Conference, APOS, CNBC Millennial 20/20 Summit, Slush, All That Matters, RISE Conference, and many others. I've also had the good fortune of getting invited to deliver motivational business talks at Fortune 500 companies such as Citigroup, Bloomberg, Fidelity Investments, DentsuAegis, etc as well as at institutions such as Harvard Business School, INSEAD, Singapore Management University, Vienna University of Technology, and others.
Public speaking happens to be a skill that most people fear (and I was no different in the early days), but I truly believe that public speaking is essential for success for any world-class entrepreneur, CEO, or seasoned business executive. Look at the likes of Steve Jobs, Elon Musk, Jack Ma, Richard Branson, Warren Buffett, Jeff Bezos, or any other top global business leader. They are all outstanding speakers, and I am sure that it wasn't always that way for them. The essence of public speaking is communication. And communication is paramount for any great leader. I would strongly encourage everyone to make public speaking an asset instead of a weakness.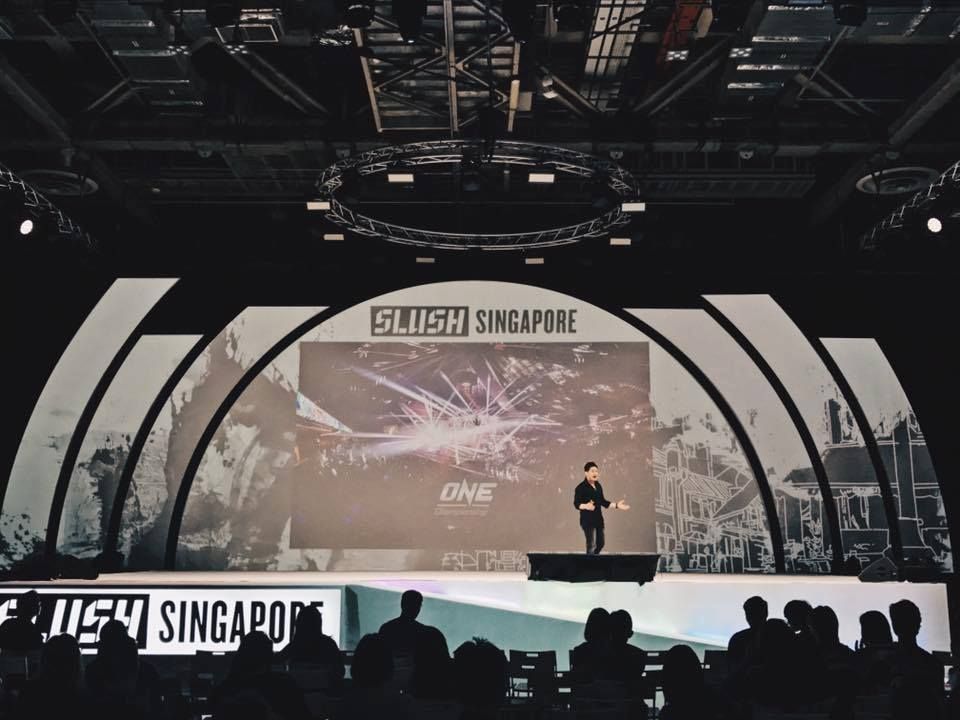 Here are some of my key learnings on public speaking:
Get experience. Nothing beats old-fashioned hard work. Go out there and speak as often as you can. It doesn't matter how small of an audience. Offer to speak where you can and definitely never turn down an opportunity to speak at an event. A big part of fear comes from the unknown. Once something becomes familiar to you, the fear will disappear.
Research. Research the event and know your audience. If you know everything about your audience, you will be able to customize your speech and you will connect more effectively. It will also put you in a relaxed state of mind. It goes without saying that the worst thing you can do is to go into something unprepared.
Prepare, but don't go overboard. It is useful to rehearse your speech, but I personally believe it is overkill to memorize every single word. People don't want to listen to a robot who is delivering a memorized speech. And most audiences are highly intelligent. They can tell if you are reciting a presentation word by word or if you are speaking from the heart. I'm sure that you have sat in presentations where the speaker is reading everything verbatim from a piece of paper. In those situations, most of the audience is asleep by the middle. At the end of the day, people want authenticity. They want to hear real stories told with real emotion.
Arrive early. Arrive at the venue early so that you can do a trial run and walk up onto the empty stage. Get comfortable and visualize the audience. Walk around the stage. Desensitize yourself to the surroundings. By arriving early, you eliminate the risk of what happened to me in my first speech in Silicon Valley. I was literally a deer caught in headlights. I was shocked by how bright it was on stage and how big the audience was. I lost all of my confidence in that moment, and all of my doubts and insecurities flashed through my mind.
Focus on the intro. You need to nail your first few minutes, or it will be very hard to gain interest and attention from your audience. I often know exactly what I am going to say in the first 1-2 minutes of a speech. It keeps me relaxed and it gives me time to find my groove. Beyond that, I just go with the flow with big bullet points in my mind for the rest of the speech.
Be authentic. Be real. Be vulnerable. Be who you really are. Audiences are smart. They can immediately tell if you are trying to be someone you are not. If you lose credibility on stage, it is impossible to gain it back. If you stumble, it is ok. I've stumbled during many speeches, but I've found a way to keep my authenticity and audiences appreciate it. Above all, be true to yourself and the audience will know it.
Tell real stories. I have found that the best way to connect with an audience is to tell real stories from your life and to provide real thoughts that are applicable to your audience. If you've been invited to speak at a classroom, a conference, or a stadium, it means people want to hear your story or your expertise. Stay true and stay authentic by sharing your experiences and your lessons. Don't tell people what you think they want to hear. Tell them what you really think.
Everyone can be a great public speaker. I truly believe it. Despite my poor start, I persevered. I picked myself back up and dove straight back into the deep end of the swimming pool. No one is perfect. We all fail. We all fall down. The point of life is always to learn, grow, and evolve so that we may all unleash our greatness in life. We are not here to succumb to our fears, doubts, and insecurities. We are here to conquer them. So embrace your greatness, and chase your dreams!