The Power Of Gratitude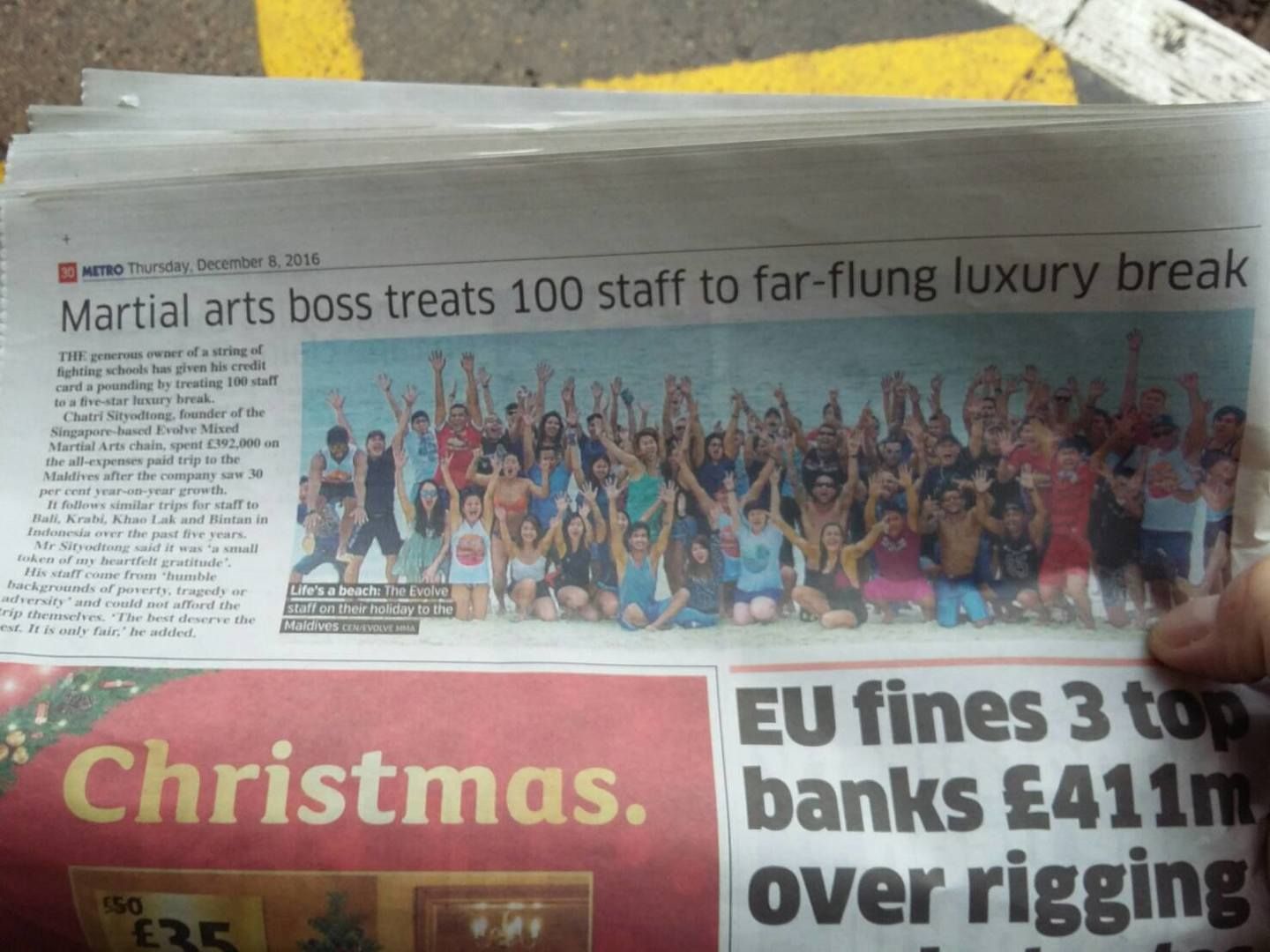 A friend just sent me this photo above from London. I am blown away by all of the messages of love and support today from friends and fans around the world. I never imagined that the Annual Retreat for one of my companies, Evolve MMA, would become a global viral story on social media. My staff just told me that a single article alone on Daily Mail in the UK has gotten over 53,000 shares and millions of views. I am genuinely shocked. Apparently, there are now dozens of articles in the US, UK, Indonesia, Poland, Australia, India, Hong Kong, Malaysia, Russia, Vietnam, Greece, Ireland, China, etc about this year's EVOLVE Annual Retreat in the Maldives. While I am full of gratitude for the unexpected love from all of the media outlets, the real heroes remain the staff, instructors, fighters, and World Champions at EVOLVE. Without my extraordinary team of rockstars, I am nothing.
The vast majority of my team at EVOLVE comes from a humble background of poverty, tragedy, and/or adversity. As someone who used to survive on $4 a day in poverty, I have not forgotten my past. It is why our pay structure is the highest in the world – bar none. Our top instructors can earn up to $15,000 a month. Our top fighters can earn even more. The same goes for the rest of our top staff. For them, EVOLVE is the greatest opportunity to escape poverty and to achieve the life of their dreams.
As a small token of appreciation, I take my entire team at EVOLVE every year on an all-expenses-paid trip to a luxury resort at a surprise destination. Over the years, we have blessed some of the most beautiful places like Bali, Krabi, Khao Lak, Bintan, etc with our craziness. This year, I surprised them with a vacation to the Maldives. As a leader, I believe in expressing my sincerity and appreciation through my actions. Thank you to my EVOLVE Family for everything! OSS!!! <>
PS. Here is that viral Daily Mail article >>> goo.gl/Srt7h1